Craicdown
World Acousticana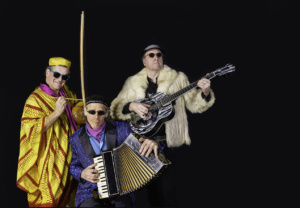 craic (krak), n. fun, amusement, enjoyment

craicdown, n. a good time
Roads
by Craicdown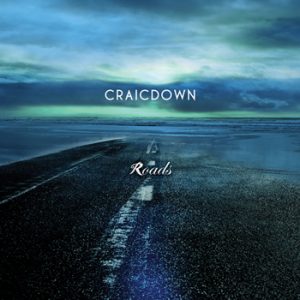 Three diverse musicians take a journey into the wellspring of Americana and world music, resulting in original compositions and unique arrangements of time honored traditions.
Craicdown describes its music as WORLD ACOUSTICANA — acoustic roots music with a high-energy, rock inspired flair. Mixing musical influences from many parts of the world and various genres, the Craicdown sound is refreshingly distinctive and unique yet always appealing.
Drawing from both traditional and contemporary sources as well as penning much of their own material, Craicdown's repertoire includes both songs and instrumental pieces ranging in style from Americana to reggae-sounding vocals, from Celtic influenced jigs and reels to the music of Brazil and Argentina.
The ensemble's instrumentation sets it apart from other acoustic acts. The band features Rob Sharer on guitar, flute, fiddle and vocals; David DiGiuseppe on accordion and Irish cittern; and Jim Roberts on drums and percussion.
Craicdown has recently released their debut CD entitled Roads, available on iTunes, Amazon.com and CDbaby.
With engaging and often humorous between-song banter, the band builds a personal and fun connection with its audience. Craicdown's ability to harmoniously blend instruments and styles from all over the world serves to reinforce their message that music has the power to unite. A collaboration of three spirited players, this trio brings to the stage musical inspiration, a fire in their fingers, and a love for their art.
Band members include
Rob Sharer – Vocals, guitar, flute, fiddle
David DiGiuseppe – Accordion, cittern
Jim Roberts – Percussion