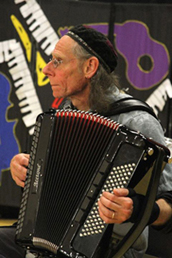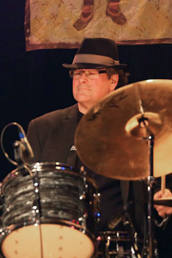 The Ivory Boys
"These guys rock!"

Cindy Visness
Booker, Triangle Country Dancers
It's all about the groove, baby.
It's rocking, it's funky, it's energetic, greasy, slippery.
Featuring lots of original tunes and non-traditional arrangements.
The Ivory Boys features pianist George Paul bringing the swing, chords and rhythms of a jazz player.
David DiGiuseppe on accordion adds the improvisational melodic fire.
And drummer Jim Roberts drives the beat with influences of African, Cuban, rock and jazz grooves.