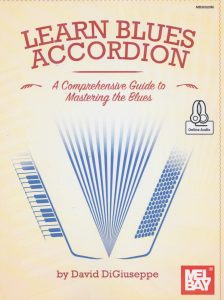 Learn Blues Accordion
A Comprehensive Guide
to Mastering the Blues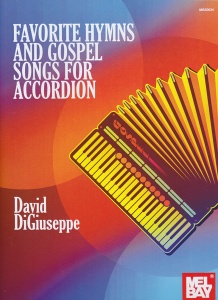 Favorite Hymns and
Gospel Songs For Accordion
by David DiGiuseppe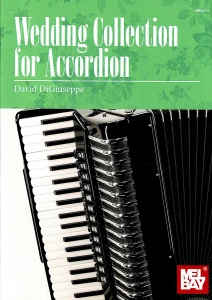 Wedding Collection
for Accordion
by David DiGiuseppe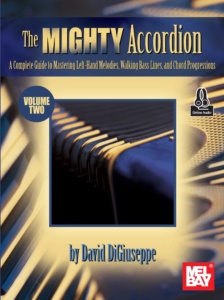 Coming Soon…The Mighty Accordion Volume 2
A Complete Guide to Mastering Left Hand Melodies, Walking Bass Lines, and Chord Progressions
An essential and unique method book for improving left hand skills for the accordionist. A comprehensive series of graduated exercises designed to improve finger strength and dexterity while teaching how to play melodies and walking bass lines. These skills are then used to explore ways to play contemporary chord progressions.
David DiGiuseppe is a nationally recognized accordionist known for his fiery and emotive playing and is equally at home performing Irish tunes in a pub, French musettes in a cabaret, contra or Cajun music for a dance, or in the intimate setting of a concert hall.
Performing as a soloist and with numerous ensembles he offers a variety of quality programs.
David has released three recordings showcasing his playing on music from Celtic, Parisian, and American traditions. He is also featured on many releases with his bands and appears on numerous CDs backing other musicians.
David has written seven books for accordion published by Mel Bay Publications— a tutorial on left hand technique, a guide to learning blues accordion, a collection of tangos, a collection of gospel songs, a collection of wedding songs and two extensive collections of traditional tunes arranged for accordion.
-click here for David's complete bio-